I did not in fact finish my whole army by the date I set for myself, but I did make some good progress. Finished all 6 Lifthawks to a standard I can confidently game with, enough Jacksons to field 12 units of Fighters, and Barrel Bomber accessories to field a couple as that unit instead.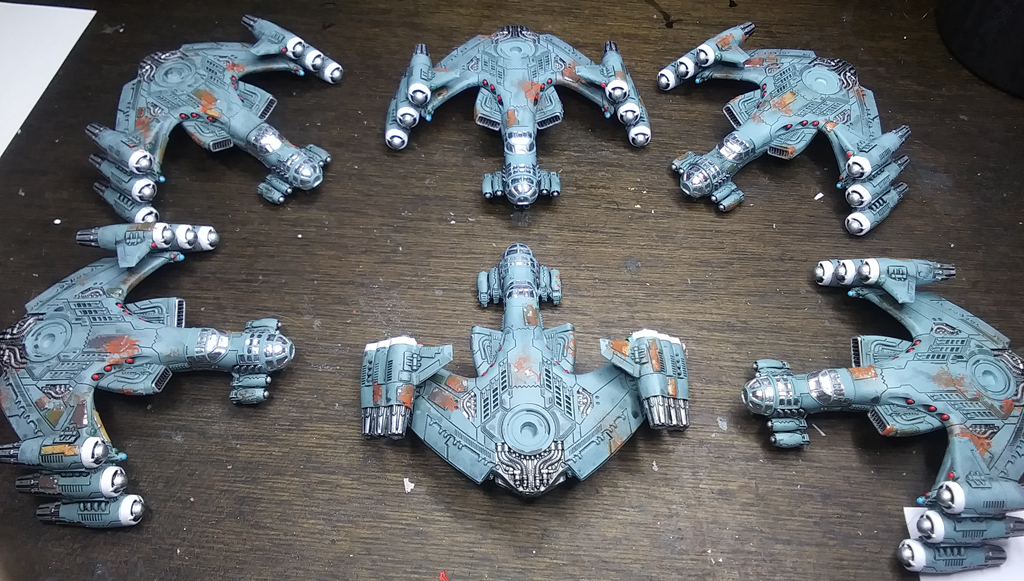 The canopies came out way better this time. I used a Molotow mirror chrome pen, though I applied it with a brush. Far smoother (most of the time) than my previous attempt with the Cyclones. It's an alcohol soluble paint, but you can't really thin it with that, it doesn't dry to a smooth finish, but has a jagged frosted patterns in the chrome. Also tried a slightly different approach for applying rust weathering that didn't work out as smoothly as I'd hoped, or rather too smoothly. I was aiming for a more spotty appearance than the splotches that came out, but it doesn't look too terribly terrible.
And just to double check when all was said and done, the Hannibals fit perfectly in the Lifthawks.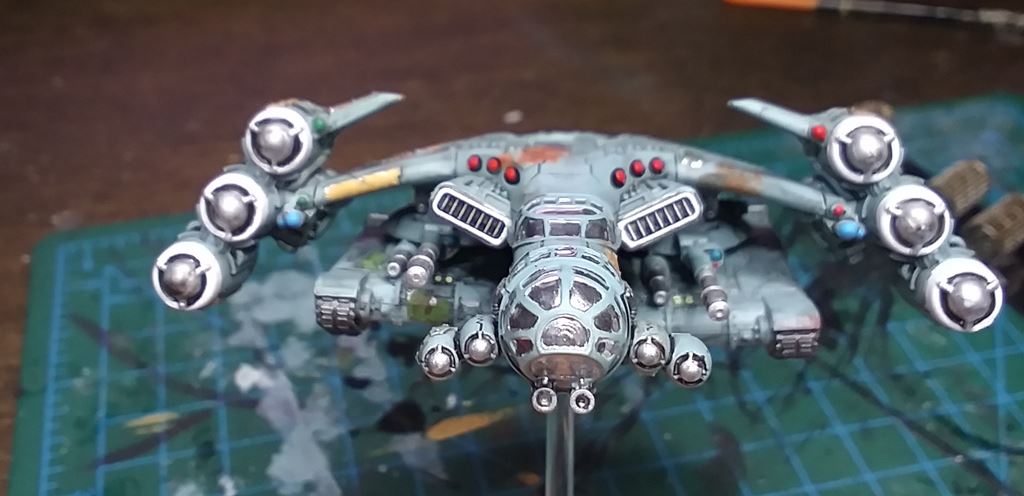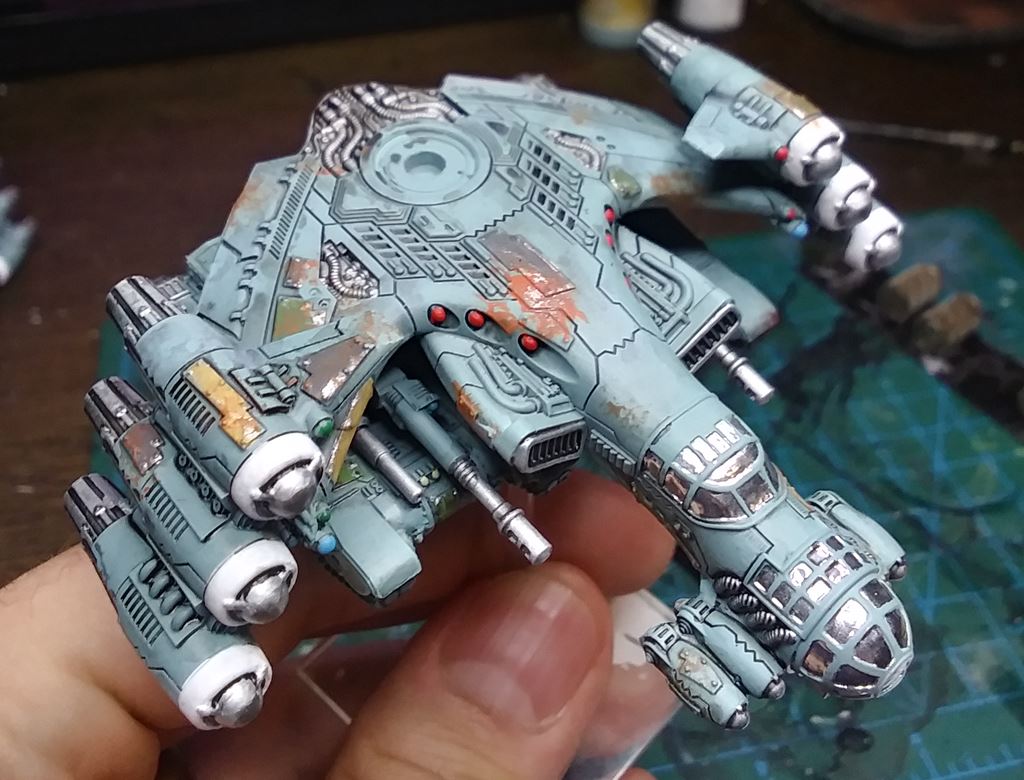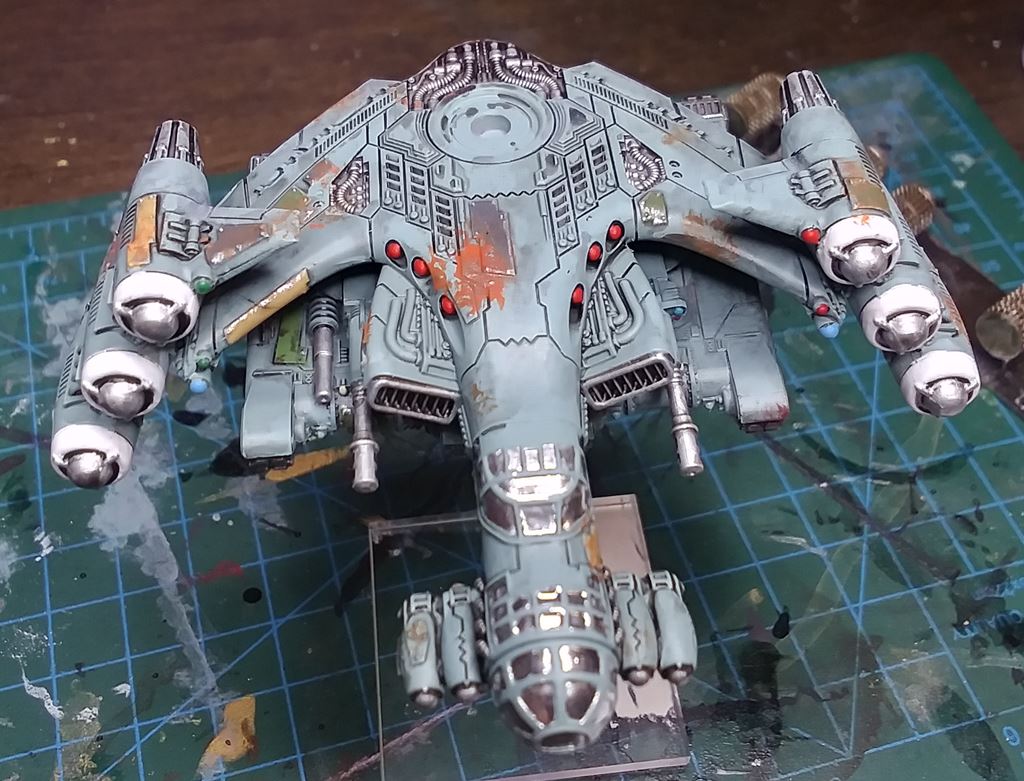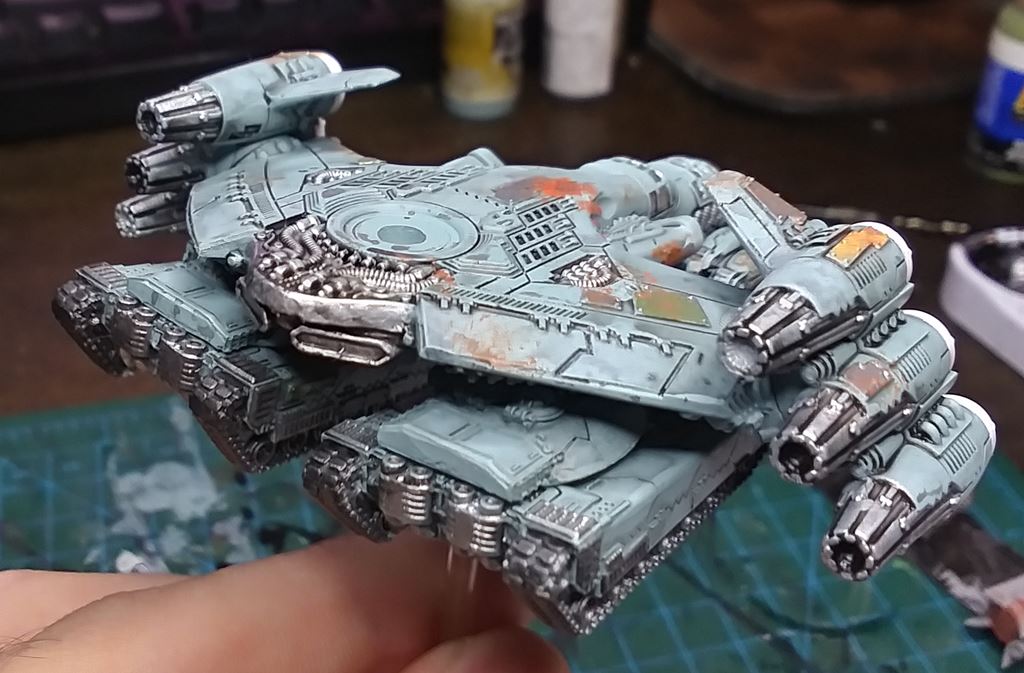 Jackson APCs as well, though they have to be carried backwards else the middle one interferes with the flight stand.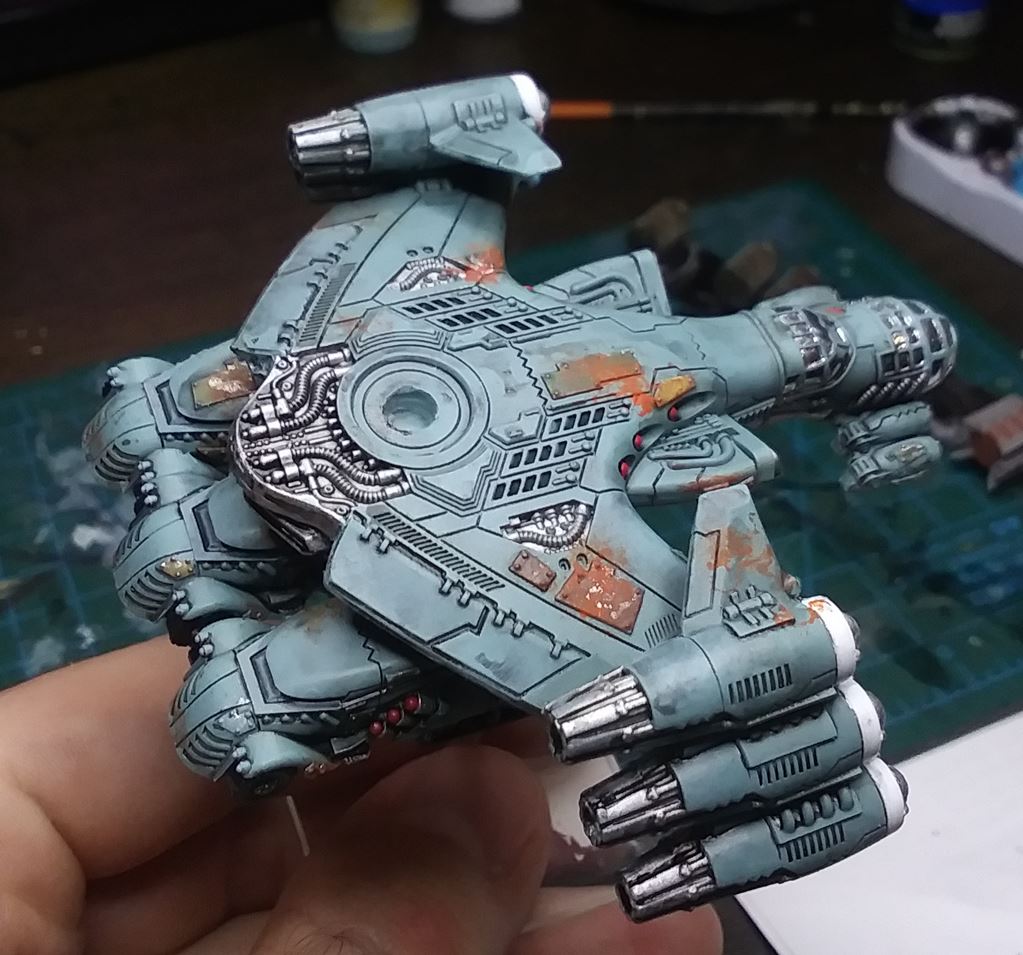 They were also a churned out job. The old rules with the spider drones made them at least interesting, but their current incarnation is boring as shit. Nevertheless, now I can field all the Figthers I painted. (soon as I finish basing them)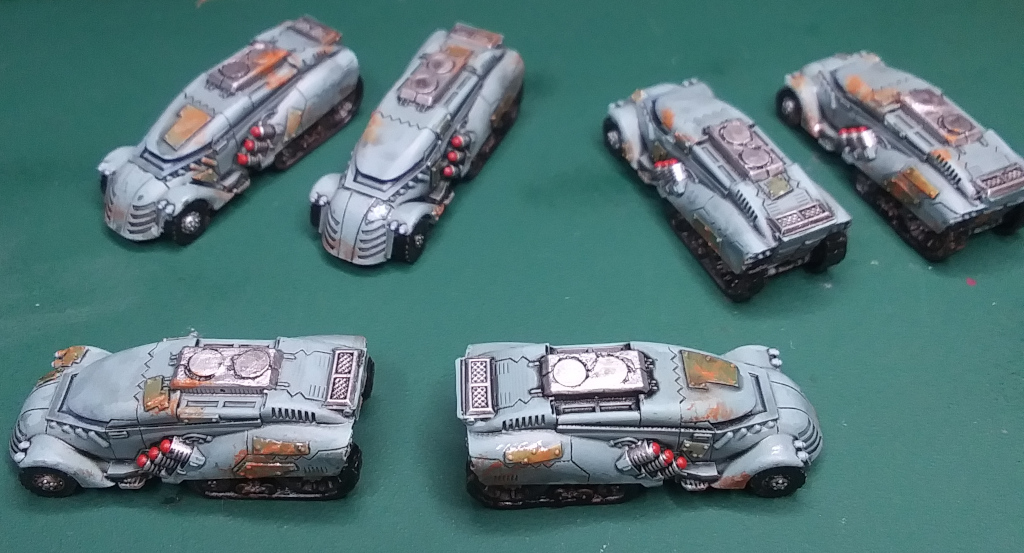 Later the night I was finishing everything, I decided to knock out the Barrel Bomber ordnance as well. That way I could store everything together in one place and I'd have one more option available. The big bomb has a peg for a flight stand widget, but it interferes with the usual widget location, so they're riding side saddle.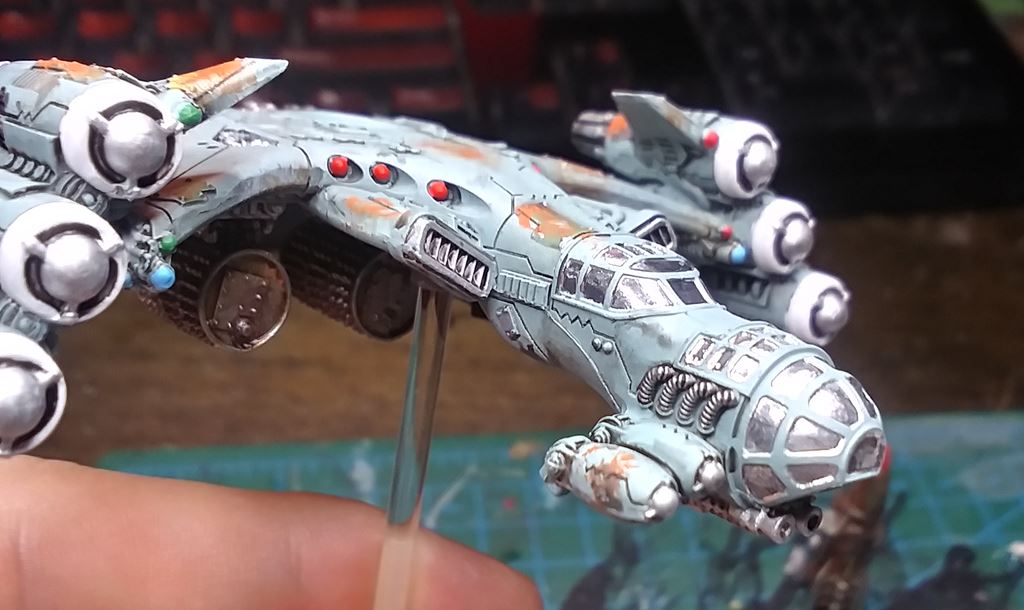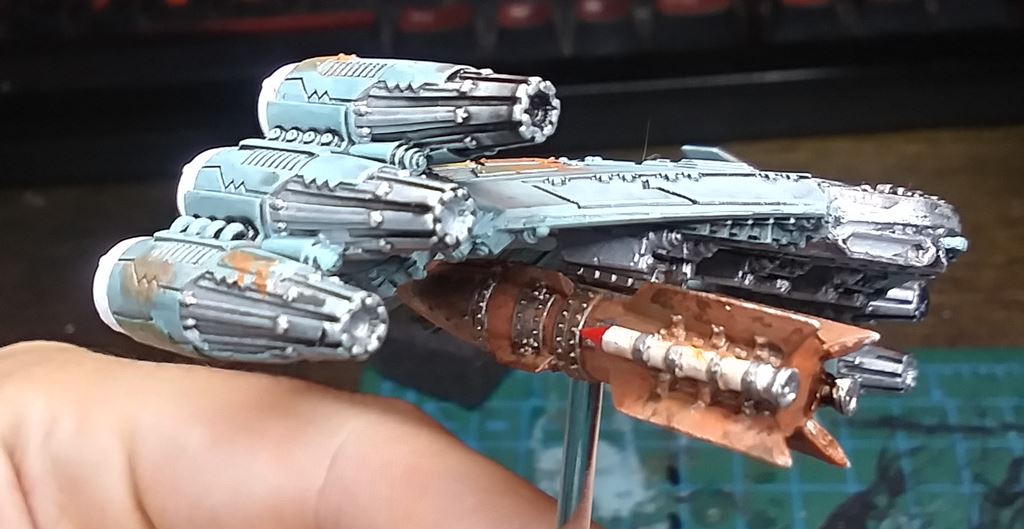 All that's left is basing Fighters and a Pizzaro for a commander. I've got base coats on the pizzaro and some vague idea of how I want to do it (green camo pattern with metal joints). Sadly, Austin covid numbers are rapidly moving in the wrong direction, some businesses are already moving back to limited entry, and I think we all got our hopes up too soon.
Oh! And my package from TTC finally arrived! Ordered March 18th, arrived July 21st. Nearly two months of that was US customs just sitting on the package, but it took weeks to ship, and then once it cleared customs it seemed to take another two weeks to actually arrive. In wildly stark contrast to the 14 days from order til box-on-doorstep of last time I placed an order. US distribution seems to still be struggling, with a noticeable lag on new products and months long restock times (also frequent out-of-stocks).